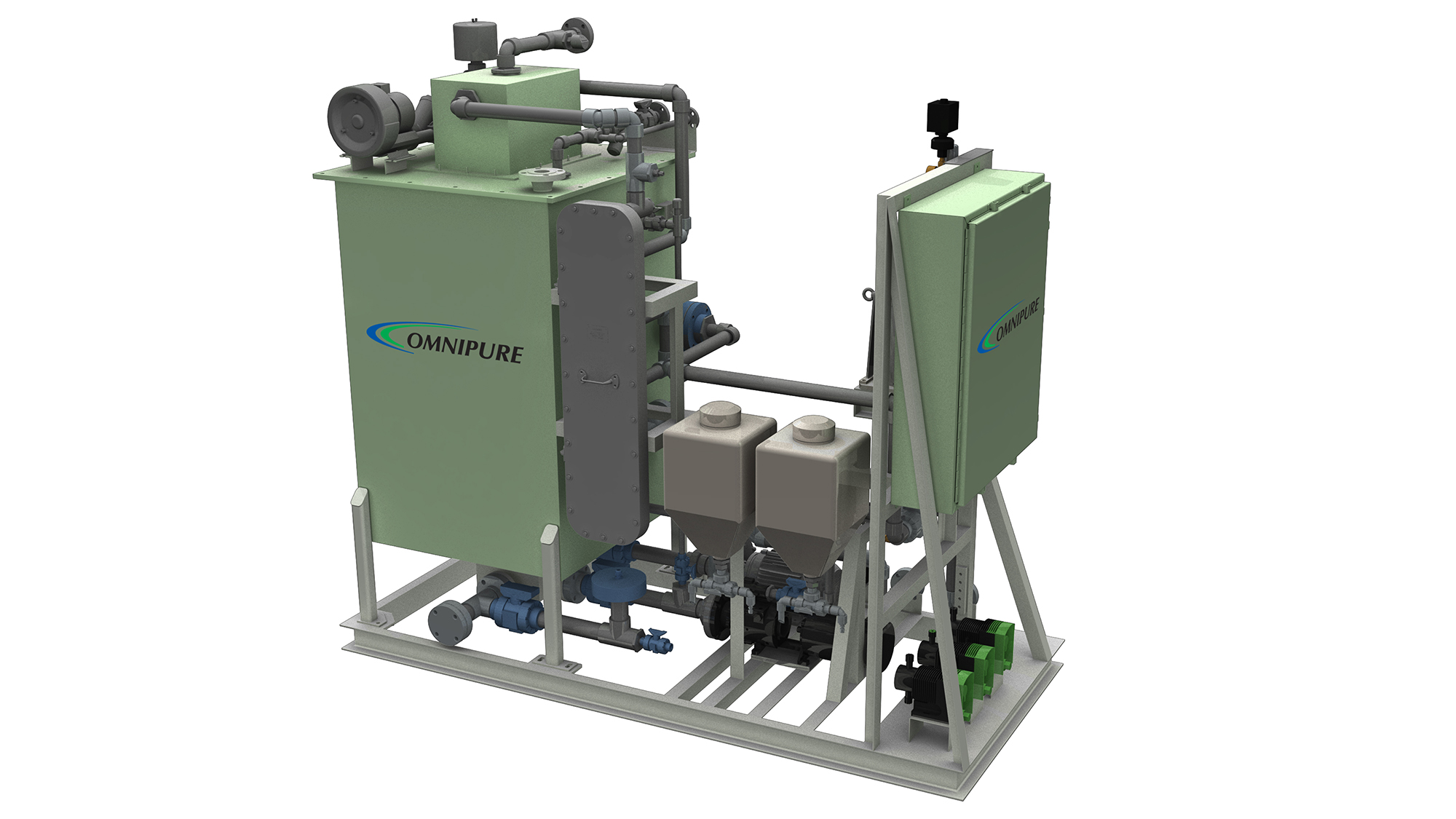 MILAN, April 19 2017 – De Nora, the world's largest manufacturer of electrolyzers, electrodes, coatings, electrochemical and water treatment technologies, announced today the debut of the all new OMNIPURE™ Series 64 sewage treatment systems. The OMNIPURE™ Series 64 system is the newest and most advanced offshore marine sanitation devices. The easy to operate system offers minimal maintenance, simplified operations, compact design, and a completely hands off solids management process that is compliant with International Maritime Organization (IMO) standards. The OMNIPURE™ Series 64 system has received Type Certification to IMO MEPC 64 (227) by Bureau Veritas (BV).
"Far different from other systems on the market, compact and hands-off OMINPURE™ Series 64 systems do not rely upon sewage inlet screens and filters," says Luca Buonerba, De Nora Chief Marketing and Business Development Officer. "Utilizing an improved version of De Nora's proven catalytic coating technology already found in the OMNIPURE Series 55™ design, OMNIPURE™ Series 64 systems are IMO compliant while ensuring a smaller footprint and minimized maintenance."
The advanced electrolytic processes featured in the OMNIPURE™ Series 64 system imposes physical and chemical changes to the wastewater stream as it passes through the treatment system resulting in the wastewater effluent quality well below the required specifications.
Form more information
De Nora Water Technologies: info.dnwt@denora.com