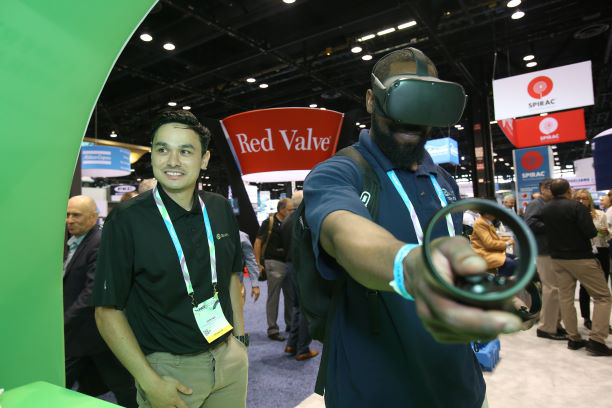 MILAN, Italy —18 February 2020 — De Nora, a multinational leader of electrochemical technologies and water treatment solutions, will again be exhibiting at IFAT Munich from 4-8 May 2020. De Nora will showcase technologies that address the most urgent global water management challenges, including contaminants of emerging concern, energy efficiency, and sustainable water reuse processes. Products on display and available for hands-on virtual reality experience include technology developments and application updates from familiar brands like ClorTec®, Capital Controls®, MIOX®, DE NORA TETRA™ and SORB™. The biennial conference, which hosted 142,472 visitors from 162 countries in 2018, is the world's leading trade fair for water, sewage, waste and raw materials management.
"Attending IFAT is always a terrific way for water professionals to connect with each other, learn about the newest available technologies, and discuss our most urgent issues around global water management," said Jeffrey Sanchez, general manager, EMEA, De Nora. "While we are very excited to demonstrate our new technologies and products with our De Nora customers and partners, we're also eager to hear what's keeping them up at night. Technology and application experts from De Nora offices around the world will be available at the booth to discuss our partner's most pressing interests."
With nearly a century of developing and acquiring sustainable technologies, De Nora will demonstrate a spectrum of complementary water and wastewater technologies and processes at the event. Capital Controls® ozone generators, installed in more than 1,300 locations, bring 48 years of design and installation experience to a range of disinfection and advanced oxidation applications, including the most persistent contaminants and micropollutants. The new high-efficiency ClorTec® Gen III on-site sodium hypochlorite generation system uses an optimized electrochlorination process that reduces salt and power consumption to deliver a 15 percent operating cost savings over the previous generation system. MIOX® on-site generators are optimized for challenging applications, particularly in harsh industrial environments. DE NORA TETRA™ underdrain blocks for water and wastewater filtration feature a patented design that maximizes operating efficiency. SORB™ technologies and processes effectively remove a range of inorganic contaminants including arsenic and nitrate.