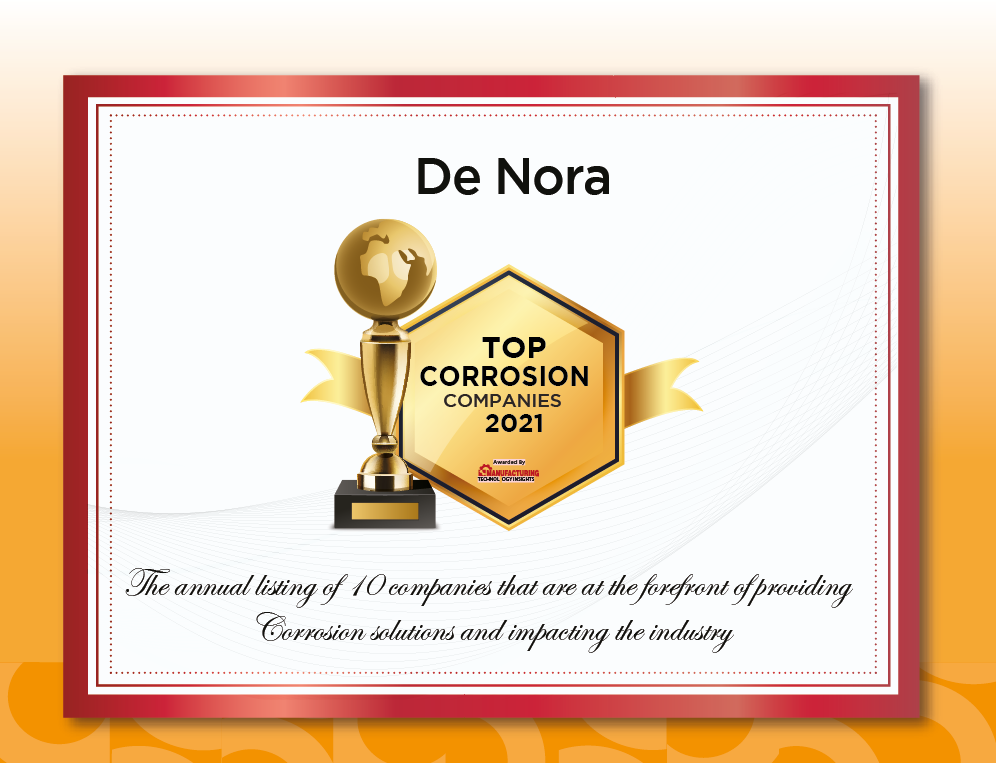 Concord, Ohio- April 2021
According to Manufacturing Insights, the Top Corrosion Companies 2021 is "The annual listing of 10 companies that are at the forefront of providing Corrosion solutions and impacting the industry." De Nora is honored to have been nominated by the industry, and even more so to have been selected as a top company within the industry.
The success and legacy of De Nora is built on a foundation of innovation and courage. Today, we continue to build on that foundation in every region and within every person. Our collective drive to be a partner of choice through continual improvement and innovation fuels our success and lives on.
It is this drive and success that has positioned De Nora to be a global leader in providing cathodic protection solutions. De Nora offers several different Mixed Metal Oxide (MMO) coatings and anode geometries for specific applications- ELGARD® anodes are used for concrete protection, and LIDA® anodes are used for conventional protection.
To learn more about De Nora's cathodic protection solutions click here, or to contact an expert simply click here.
To read the article in its entirety, featuring De Nora as a "Top 10 Corrosion Company 2021" please visit: Manufacturing Insights Magazine, June 2021: Corrosion Edition