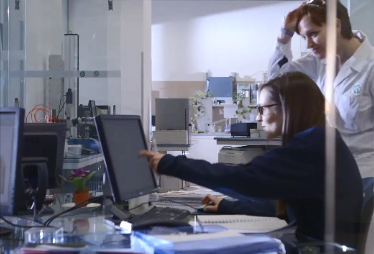 De Nora's laboratories are equipped with all the main instruments for characterization and tests on electrodes.
Our Laboratory Cell Rooms and Pilot Electrolyzers Laboratories allow the qualification of the electrodes prepared in lab, as well as of industrial prototypes, production, retainers operated samples from the field.
The laboratories are the place where the researchers can supply support to the customers of the affiliates all over the world either for technical assistance either for solving specific problems.
Our tests run unattended 24/7, while monitoring systems allow to record all test parameters during time as well as secure safety.
In Italy, Japan and USA, our cell rooms host more than 900 cells on a surface of 2500+ mq.